Automation for DKM
After a record-breaking year, DKM has invested in the latest technology in CNC press brakes and punch automation.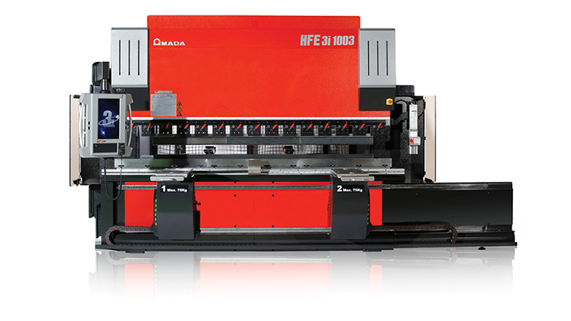 The Amada HFE-1003 press brake incorporates cutting-edge 3i technology – including 3D multi-touch screen control with single-screen smartphone-like interface. Revolutionary BendNavi 3D technology enables fast programming by directly importing CAD files, while automatic selection of press brake tools, tool layout and bend sequence creation save time.

The new press brake has an energy-saving drive with stop-start technology, designed to save both electricity and oil

As well as the new press brake, DKM has invested in the new Amada MP-F punch automation, which enables the company to run automated production up to 24 hours a day, seven days a week. Automatic loading and unloading of materials, combined with job scheduling for continuous production, means faster cycle time and increased capacity.

Investment in these flagship machines demonstrates DKM's willingness to invest to enhance the service and support provided to customers.
For more information contact: 01453 827661
Contact us