About DKM
DKM was founded in 1979 to offer sheet metal and machining services to clients across a range of industries. Almost 40 years later, we've established a reputation as one of the UK's leading precision sheet metal companies, renowned for innovation, service and quality.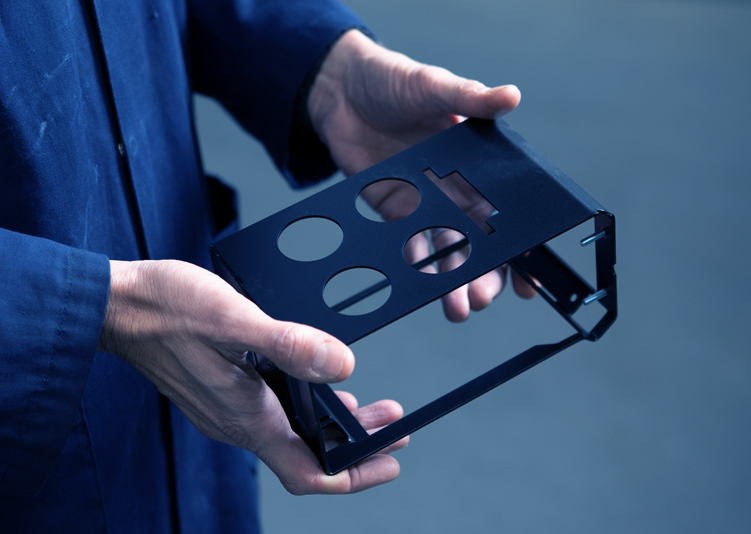 Investment
DKM's sustainable growth has been helped by the strong financial stability of the company. Annual investment from company earnings into the latest plant and machinery has enabled us to maintain the highest standard of quality – and this, in turn, has led to us gaining several long-term contracts with blue-chip customers in various sectors.

Our history
By 2004, DKM Sheet Metal had grown to produce an annual turnover of £400k, operating from a 3,000 square foot factory with just six staff.
In 2004 the company was bought out by two experienced Gloucestershire businessmen with a long term vision to build a reliable, long term partner for national companies looking to out-source their sheetmetal work. Since this point, the company has gone on from strength to strength.
We now work from a 30,000 square foot factory, and recently took ownership of an additional 5,000 square foot. We continue to invest in state-of-the-art Amada machinery, as well as new welding and paint cells – and last year achieved a record turnover of £4.8 million.
Where we're based
Our location in Stonehouse, Gloucestershire – just three minutes from junction 13 of the M5 – enables us to run an efficient delivery network, and we have strong links to customers in the Midlands, South Wales, and both the South West and South East of England.
Our people
We're nothing without our people – and we're proud of our strong and successful engineering team. We've run a successful apprenticeship programme for several years, and pride ourselves on encouraging fresh new ideas and talent, as well as nurturing time-served craftsmanship. Our team now consists of more than 50 staff, from designers to paint assemblers.
Quality products
Quality is at the heart of everything we do. Ongoing investment in cutting-edge machinery helps us stand out from the competition, every step of the production process.
We pride ourselves on delivering precision products that exceed our customers' expectations. Our quality systems include the latest ISO 9001:2015 standard.
Read more about our services or get in touch to find out how we can help your business.